Sean Pablo talks to Casey Doran about his upcoming solo show and new Paradise NYC release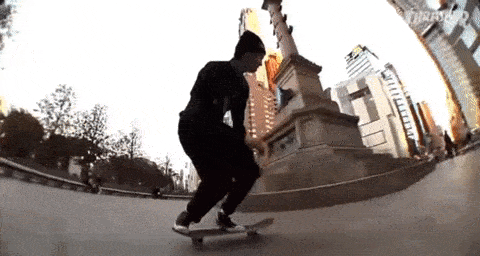 Sean from Converses Purple video.
SEAN PABLO INTERVIEW Also appears on THESUNISFLAT.ORG I hit up professional skateboarder and artist Sean Pablo on Zoom to mainly talk about his upcoming photo show A Season in Hell opening June 29th and his recent release with his brand, Paradise NYC. We also discuss focusing on art because of a skate injury, and some random shit.
PARADISE NYC I just saw that y'all hit 66.6k on IG and I thought that was kinda funny. How do you feel about how your brand has progressed compared to other releases? I guess it's cool. We take it pretty slow. It's pretty lo-key. We kinda keep it like that on purpose. It definitely has grown a little bit since it's inception. I basically started doing it when I was sixteen and now I'm twenty four so we've been working it now for a while.The newer stuff is what we've always done. It's usually graphic heavy. We did add some cut and sew this time. We have a few button up shirts. You've traveled extensively for skate trips and you've seen different perspectives. This might have affected your take on fashion. Are you influenced by places other than New York? I don't really know, man. A lot of it is influenced by old New York strip clubs, old vintage t-shirts, New York City vintage shirts. Los Angeles plays a pretty big part in it too. We do a lot of recycling of pre-made graphics and found graphics pretty much. Really the inspiration can be from anything, any person, or place. It's not necessarily all based on New York. It's pretty all over the place in terms of the aesthetic of Paradise.
This place can be devastating sometimes with religious extremism. It gets worse and worse. It seems like some of the graphics are a critique. Can you expand on that? I wouldn't really say it's a critique. All that stuff is really found imagery. It's not as much of a critique as much as it is just drawing attention to something that's already out there in the world. I guess the fact that we are drawing attention to it is why people would think we want to critique religion. It's coming from a sincere place. It's not necessarily making fun of anyone or anything. A lot of those motifs kind of just fit in perfectly with this idea of "paradise" and obviously that has some religious connotations. It's hard to say because you obviously want to toe the line between sincere and satire. Pretty much all those graphics we make are already found that religious people have made and we pretty much appropriate it if that makes any sense. In a way you could say it's satire or critique but I genuinely think those graphics are cool. At the end of the day, is it significant aesthetically?Do you have a memorable criticism of someone who was misinterpreted your intentions with the graphics? It happens all the time. It's not really as easy to understand, maybe, as some other companies. I'm trying to think if anyone has ever specifically said something like that. I hope it's understood it's sort of like a joke and not meant to be taken too seriously. Sometimes I try to ignore that. Not to say I don't listen to people when they give me criticism, especially when I'm in the wrong but sometimes people are easily offended and overly politically correct. ART, SKATEBOARDING, UNRELATED What about film photography inspires you? There's a lot of people who have inspired me. With 35mm, the photos look beautiful when you first see them and you don't have to do anything to them as opposed to iPhone photos which rarely jumps out at you the same way. I know that everyone shoots on 35mm so I'm not special in that way. You participate in a lot of mediums: skateboarding, photos, etc. Is there anything else in the future you want to expand on? I feel like that's on the way. I want to go into filmmaking. That's sort of what I've always loved. Making music also is something that I've always done. I'll continue to do that. I think making films, doing directing, art directing. I think I'd be down to do more acting.
Do you plan specific fits for specific clips? Specific fits? (laughs) I definitely have done that before. Anyone that says they haven't is a liar. When you get dressed in the morning, aren't you planning for your day? Who has the best switch ollie? I feel like Jerry Hsu. He kinda has the best switch. Style and trick selection or hammers? Style and trick selection obviously will always be the best. That's pretty much all I got to offer. But that's all that I care about anyways. Who on the Supreme team smells the worst? I don't want to be mean. Probably whoever has been skating the longest that day. Does Harmony let people take photos of him? He's cool with it, I think. I don't think he loves getting his picture taken. He's a pretty behind the scenes kinda guy. You fuck with them pickled eggs? No, I've never fucked with that. That's fucked.
A SEASON IN HELL Is this the medium thats prevalent in A Season in Hell? Mostly with your point and shoot? Yeah, it's a Contax T2 mostly. Well some of them are Yashica T4. (It's pretty much all photos) but there's other random stuff. For the most part, what I contributed was photos and directing the whole vibe, I guess. It's basically stuff that I've put on Instagram. I've just never really printed my stuff before or shown anybody. You shoot a lot of photos of your friends in the moment, documentary-type?Y eah, I usually bring a camera when I go on a skate trip. It's just been something to do since I was younger. I'm super stoked someone gave me the opportunity to showcase it. It looks a lot cooler when it's printed out on the wall. Kind of a new experience. It's not just my show, the Camera Club people really helped me bring it to life. All I pretty much did was shoot the photos. So you're injured currently? I have a broken leg and I can't skate so I'm just trying to focus my energy on random stuff. I was just in Atlanta. That's how I broke my leg. It was at this parking lot spot out in the suburbs. It was like a circular brick bank to bank. I got smoked. I got hit by a car out of nowhere. I have a fractured tibia and tore a couple ligaments and basically just trying to not have to get surgery next month. You're making the best out of the time. I'm trying to. I'm bummed I can't skate. I think I like skating the most out of anything I do. I've been taking pictures and skating simultaneously my whole life. They kind of go hand in hand in some ways.
Sean's gallery show A Season in Hell opens June 29th and runs until July 17th on the second floor of 17 Allen Street, NYC.
Further reading: Sean on Instagram